Information needed for reservation:
姓名 Name of registrant
论文 Paper ID
单位 Affiliate
联系电话和邮箱 Mobile & Email
房型 Room Type:

标间 双床房 Standard, Double Room, CNY 399
豪华 双床房 Luxury, Double Room, CNY 450
豪华 大床房 Luxury, Single Room, CNY 450
豪华 套房 Luxury, Suite Room, CNY 650

住宿时间 Arrival and Departure Dates
说明:请于5月22日之前将房间预订表发送至邮箱 [email protected]以完成酒店预订,各类房间有限,先发邮件预定者先安排。联系电话:13616423910。并请扫二维码加MobiMedia2018会议服务微信群。
Note: please send the room reservation form to [email protected] before 22nd May. All kinds of rooms are limited. First send the email, first arranged. Contact number: +86 13616423910. And please scan the qr code to join in MobiMedia2018 WeChat group.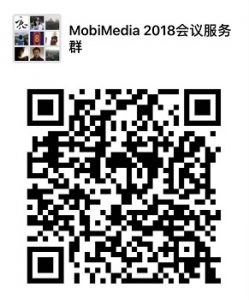 酒店(Hotel):青岛气象度假村(Qingdao Meteorological Holiday Resort)
地址(Address):山东青岛市崂山区东海东路87号No. 87 East Donghai Road, Laoshan District, Qingdao, Shandong
交通Transportation:
机场 青岛流亭国际机场 25公里
The hotel is 25 kilometers away from the Qingdao Liuting International Airport.
火车站 青岛火车站 15公里
The hotel is 15 kilometers away from Qingdao Railway Station.